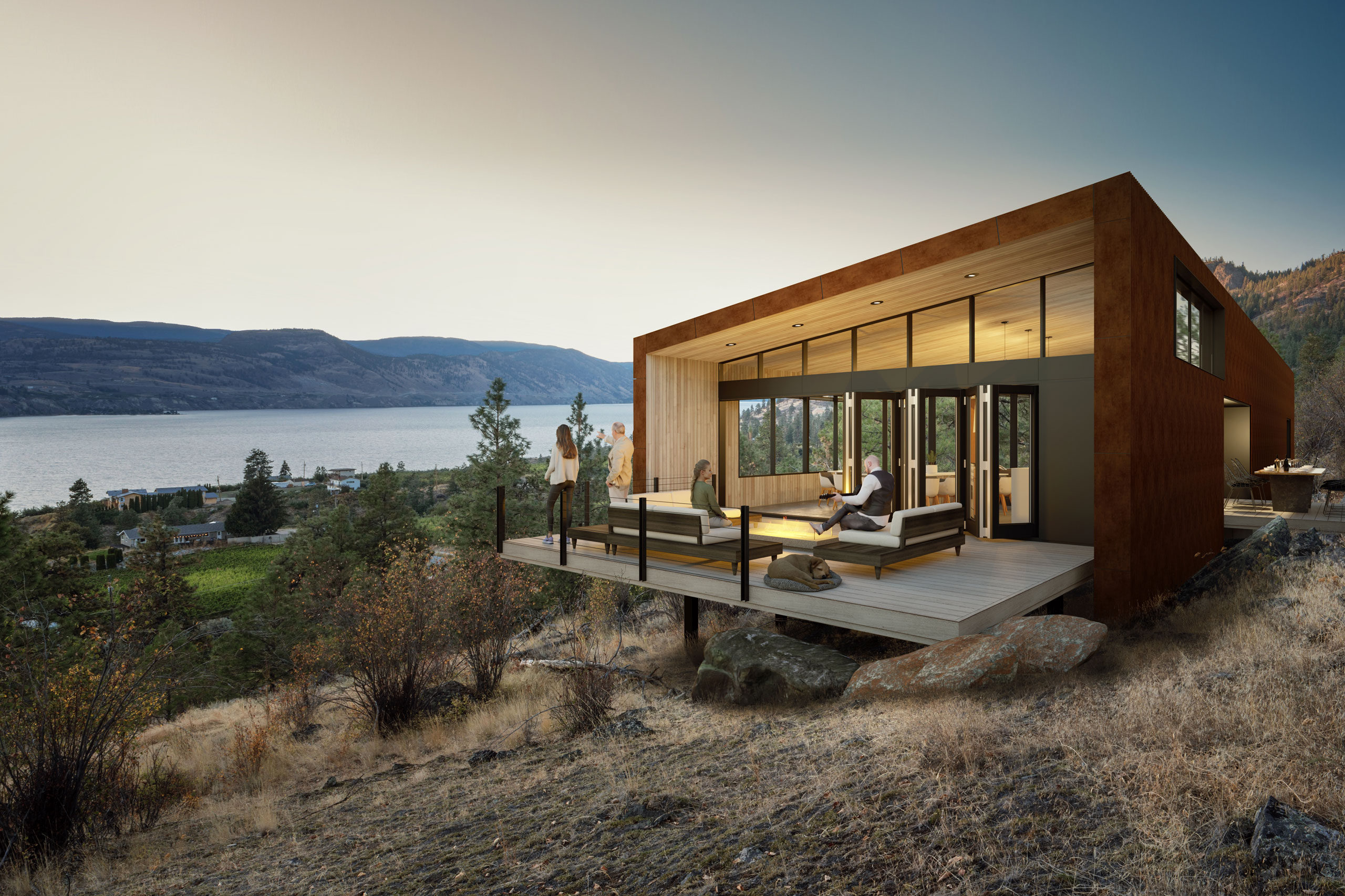 The Home You Design
Each fee simple lot allows you the freedom to design and build the home you've always wanted along with a second unit. Your architect can follow our designer's established guidelines and have your plans approved before permitting. Choose your own builder or we can recommend one.
The three Vista home designs are inspired by the natural setting.
Concept, Design and Rendering: Sanders Green Architecture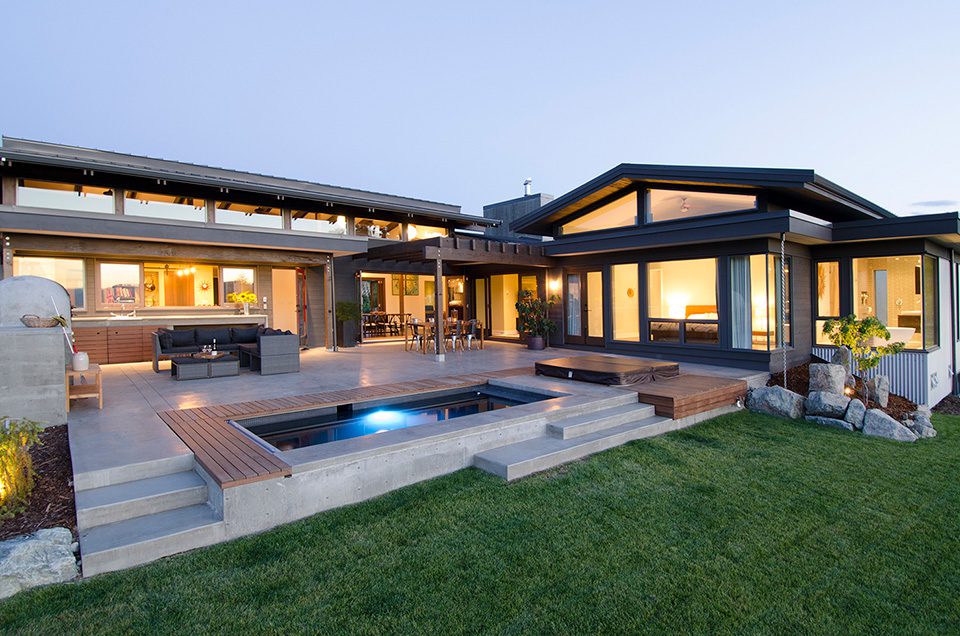 Okanagan Modern
Low pitch rooflines with large windows will bring in natural light and frame your panoramic views of the benchlands and lake. Exteriors will be finished using a natural palette including stone and wood. Spacious decks with outdoor kitchens and living areas will let you take advantage of your surroundings.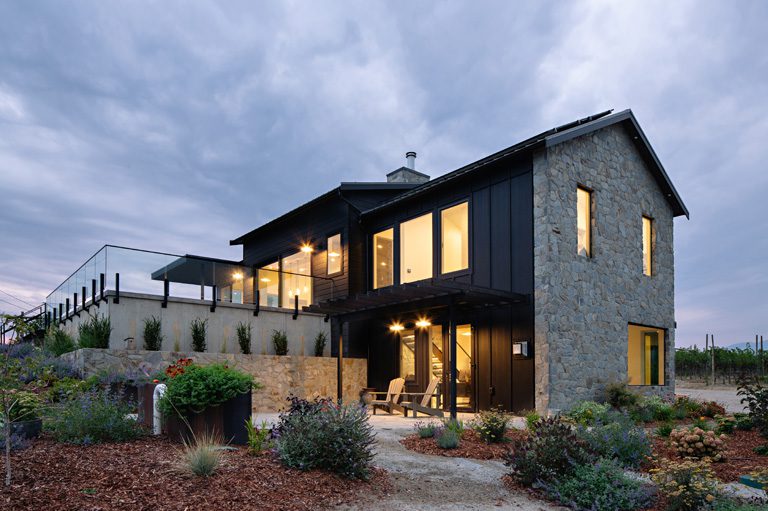 Okanagan Farmhouse
Familiar and pleasing, yet modern and inviting. This style offers classic Naramata charm with pitched or sloped rooflines and minimal overhang. Lots of windows and flow to large outdoor living areas. Natural finish options include wood or a composite siding as well as board and batten, metals, and stone.

Designer: People plus Space
Builder: Red Stag Contracting
Photographer: Jon Adrian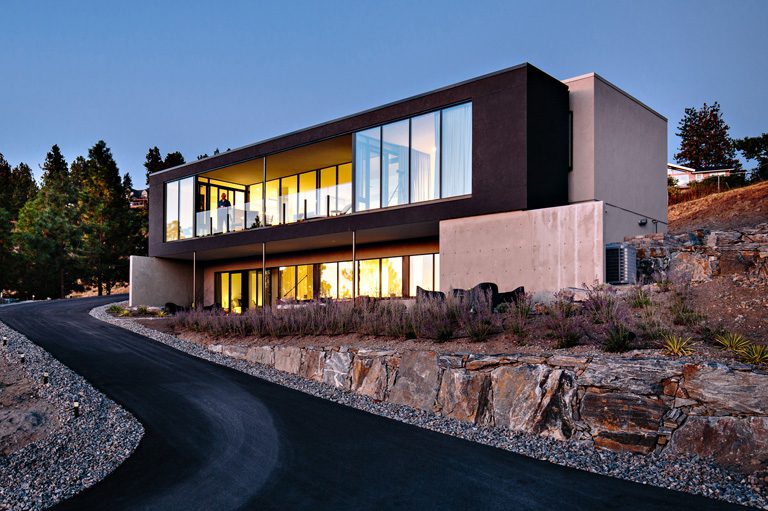 Okanagan Simplicity
Clean lines and oversized window walls will bring the outdoors in, giving you a sense of living in tune with nature. Natural tones and wood-look materials throughout the space will echo the surrounding hillside.

Architect: Nick Bevanda
Builder: Ritchie Custom Homes
Photographer: Jon Adrian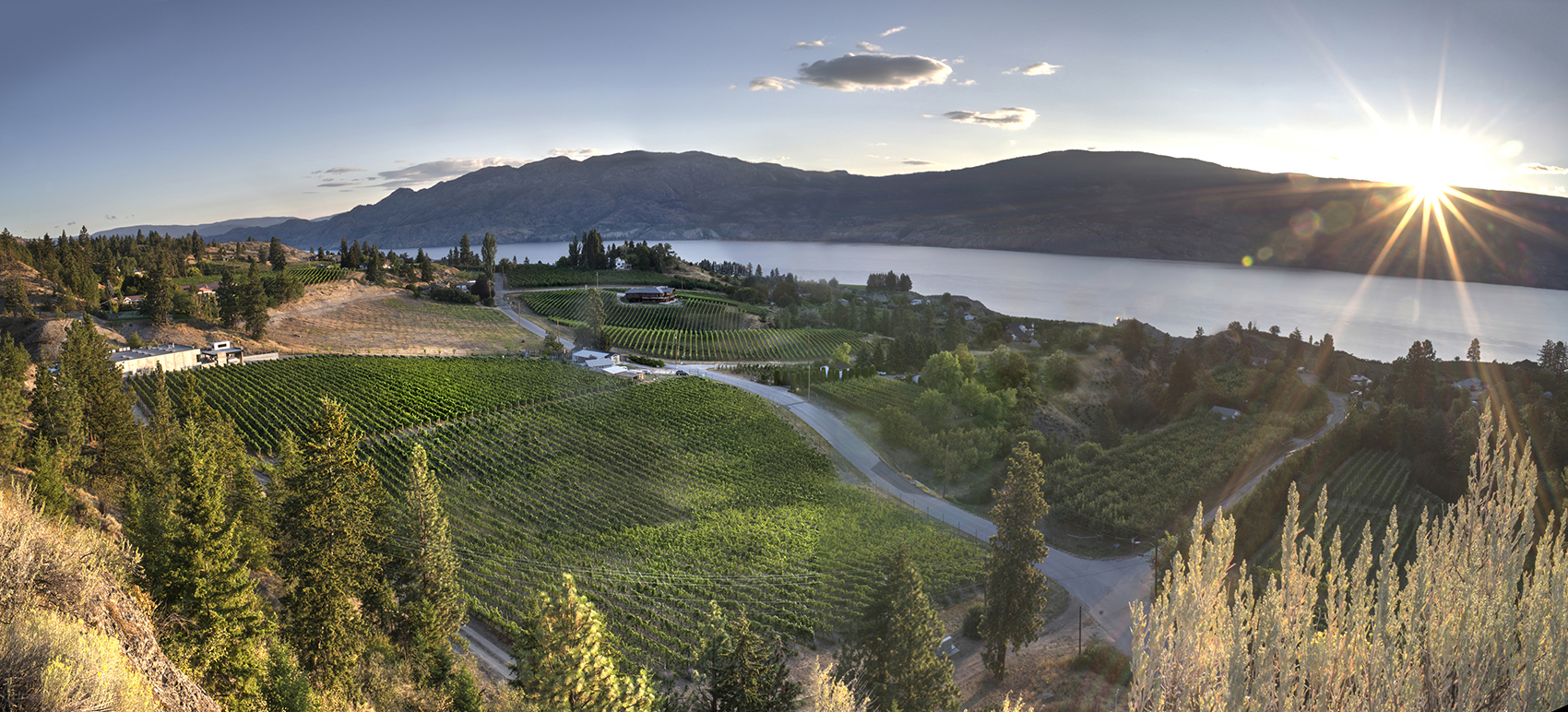 A ONCE IN A LIFETIME OPPORTUNITYOnly 41 Lakeview Lots
Don't wait. This is your window of opportunity to a sunny lake lifestyle only a few can experience.